Friends International couldn't serve others without the support of volunteers. We rely on volunteers to help with everything from admin to organising events. There are a number of different ways you can get involved:
Friends International Branch development group
We have a local Branch development group that meets once in 2 months to discuss and pray about the work in Canterbury. If you would like to get involved, please email our chair Kay Lusk
Housing project
We are pleased to report that we have been able to purchase a house in Canterbury and provide affordable housing for our Centre Team Leader, with the help of International Student Mission Housing Trust (ISMHT) where there is a full report on housing initiative. We are still raising funds for this project, and if you would like to donate or give a loan to this project, get in touch with ISMHT Trustee locally Richard Barrett via e-mail
Canterbury Summer International Outreach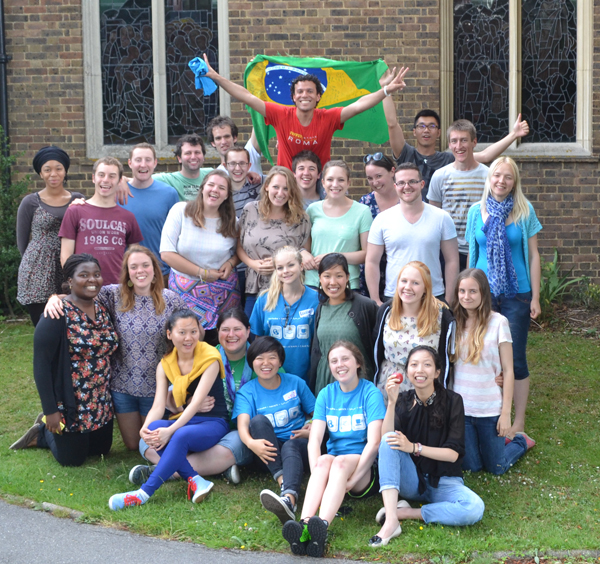 There are various ways you can get involved next year:
Bake a Cake
Host a Team Member (B&B)
Lend a Bike
Sponsor a Team Member
Join the Team
Organise Follow up/Social Event
Help at the evening events
We are in the process of finalising programme for next year. For more information, contact us.
Sign up to receive our newsletter!
If you want to receive updates about what is happening, and how you can help out, click here to sign up to our newsletter.
Help organise an event or activity
We have a whole programme of events which are run locally. Could your church or homegroup help run an activity? Maybe you could host a baking evening at your home? Or come and help us serve food or drinks? Could you chat to students and give them a chance to practice their English conversational skills? Then please contact us for more details.
Be a host for Family Link
We love to offer all the international students we meet the chance to meet local people and be invited for a meal in a local home. Some students go their entire time in our city without ever stepping foot inside a local home. Would you be willing to offer a meal to a couple of students? (NB All potential hosts will require a reference from their church leader). please contact us for more details about how to become a local host.
Help with catering
We run the Discovery group every Thursday in term time at a local home, and are always in need of more people to help prepare and serve food, and wash up. You could join one of our catering teams – each team provides the food around once or twice a term, or just come and offer extra help on a Thursday evening. Food is prepared in the late afternoon/early evening, ready to be served to the students at 6.30pm. Following the meal, we wash up whilst the students are in their discussion groups. For more details, or to help on a one off basis or more regularly, please contact us.
Join us to pray
We meet around twice a term to pray; please contact us for details of the next prayer meeting. There is also a regularly prayer diary produced by the team – if you'd like to receive this (either by paper or email) then please contact us for more details..