Global Café and World Café
Global Café and World Café
World Café and Global Café is a place for International Students to meet local and other international students, make friends, play games, practise speaking English and just have fun! We host a range of different themed nights and provide free refreshments!
World Café meets at ONLINE on ZOOM every Monday from 19.00 – 21.00 during the term time. For more information, follow their Facebook page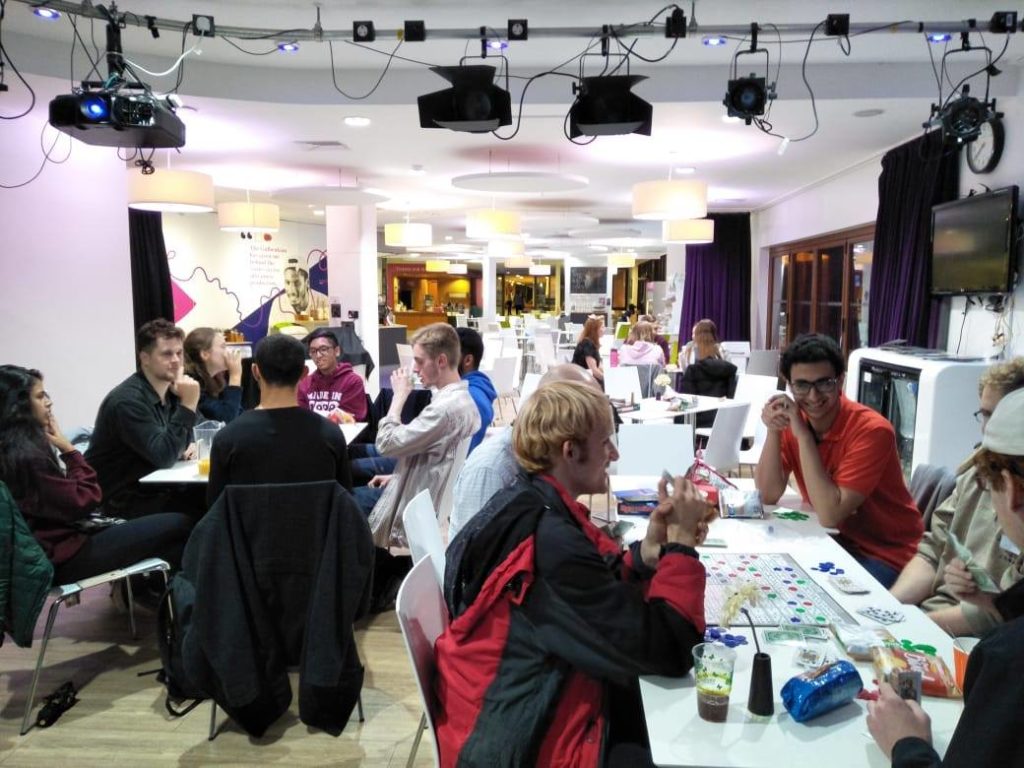 Global café meets ONLINE on ZOOM every Saturday at 19:30- 22.00! Contact: Baiba for access to Zoom link to join the meeting! Zoom is very easy to use! Download the Friends International App for more details
During Global cafe Summer Special from 5th-19th July 2020 – we will meet at St Mary Bredin church, 59 Nunnery Fields, Canterbury CT1 3JN.