Global Café and World Café
Global Café and World Café
World Café and Global Café is a place for International Students to meet local and other international students, make friends, play games, practise speaking English and just have fun! We host a range of different themed nights and provide free refreshments!
World Café meets at University of Kent campus, at Gulbenkian café every other Monday from 19.00 – 21.00 during the term time. For more information, follow their Facebook page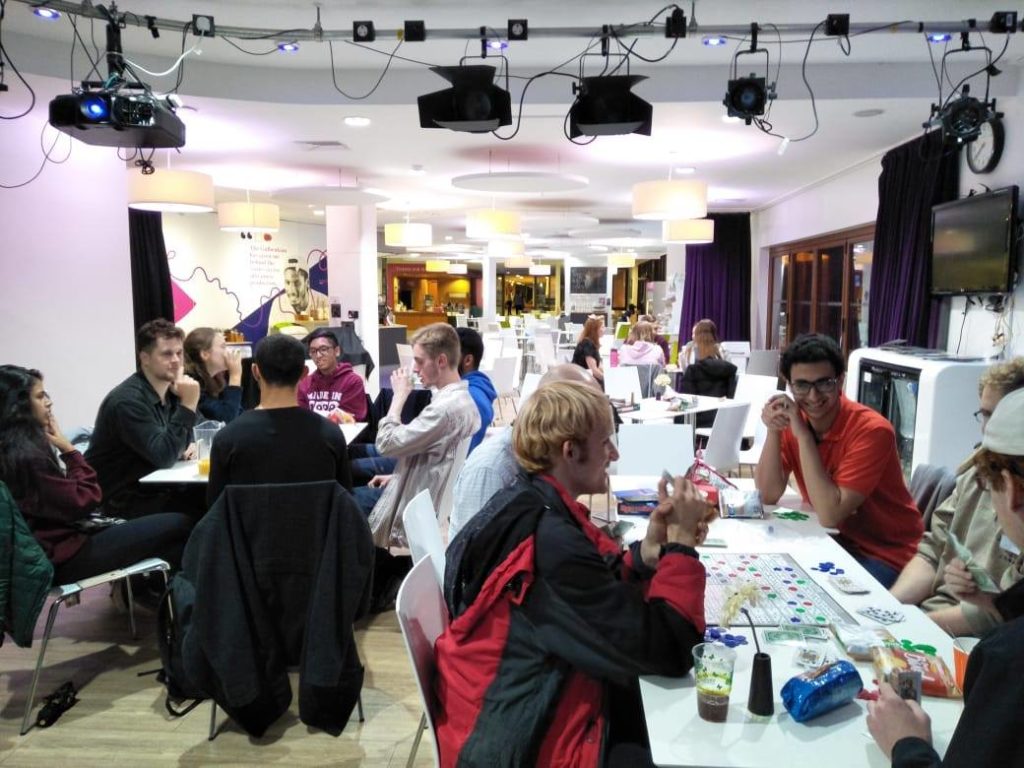 Global café during the term time meets every Saturday in the City Centre at 19:30- 22.00! Find us: Oasis Cafe, St. Andrews Reformed Church, 34 Watling Street, Canterbury, CT1 2UD. Contact: Baiba for more information Download the Friends International App
During Global cafe Summer Special from 5th-19th July 2020 – we will meet at St Mary Bredin church, 59 Nunnery Fields, Canterbury CT1 3JN.